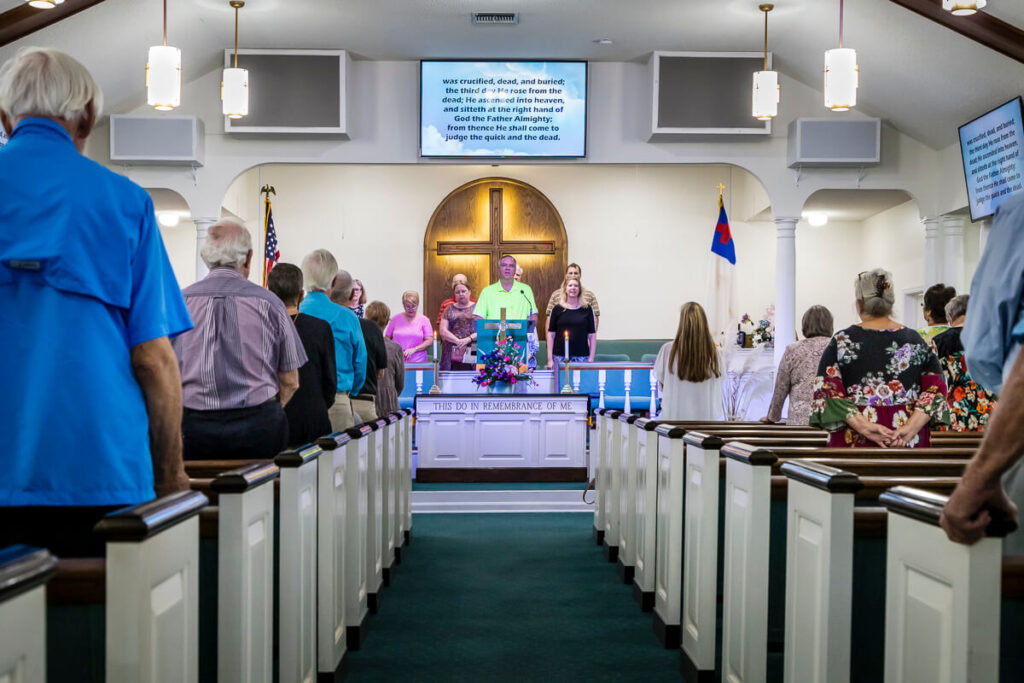 A typical worship service at Gulfview United Methodist Church may include a "blended" worship style involving prayer, scripture reading, a twenty-minute sermon, and a mixture of time honored hymns with some contemporary selections.
Our service normally lasts one hour, and we usually celebrate Holy Communion on the first Sunday of each month. Everyone is invited to participate in Communion.
Our services are spiritually powerful and relevant to today's living. We laugh together, we cry together, and we generally just love on one another. We invite you to try us out some Sunday morning and experience true Christian love.
Visit our Contact Us page for driving directions to the church as well as street and satellite maps. Or call the church office at
850-234-2889 weekdays before 2pm.