Welcome to Gulfview United Methodist Church!
Sunday Worship Service 10:00 a.m.
245 Wisteria Lane
Panama City Beach, Florida 32413
Everyone is welcome. You can dress casually, in a suit or dress, or in shorts and flip flops.
Guests, please watch this short video:
We're so glad you stopped by, and we warmly invite you to check out some of the pages on our site. If you have any questions, please feel free to contact us with information on our Contact Us page or by calling the church office at 850.234.2889 Monday through Thursday.
Whether you're looking for a new church home or looking for a great church to visit, you are always invited and welcome to join us for Sunday Worship. Worship Services are led by our Pastor, Brad Zimanek, and besides having great worship services we have many wonderful programs that provide service, fellowship, and fun.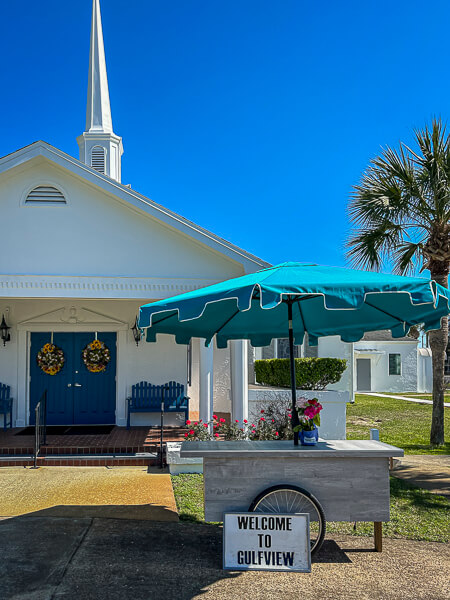 We would love to pray for you. If you are in need of prayer or would like to tell us how God has answered your prayers, please visit our Request Prayer page.
If you are ready to make a donation and wish to send a check, all the information you need is on our Giving Page. If you prefer to donate online, please do so with this button below:
If you want to know more about our Philippians 234 ministry — or would like to donate to it — please visit our Philippians 234 page.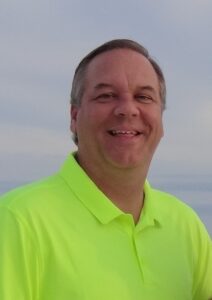 Pastor: Rev. Brad Zimanek
Gulfview United Methodist Church in Panama City Beach Florida is a beautiful church that has the reputation of being loving, warm, and welcoming. For more information about our story, please visit our Gulfview Story page.
If you are in need, please let Gulfview know how we can help. Visit our Philippians 234 page.
Accessibility questions for Gulfview United Methodist Church should be directed to the Chair of Trustees. Simply e-mail the Chair of Trustees with the e-mail address listed on the Contact Us page.
Talk to Us
Please call 850-234-2889. We are here Monday thru Thursday from 8am to 3:30pm Central.
Donate to Us
Are you ready to make an online donation? You can open a new tab to do that with the button below. If you'd rather mail a check, find all the information on our Giving Page. Thank you for your support.
Follow Us
Want to keep up with our latest adventures? Follow us on Facebook.