SOUP, SOUP, SOUPER BOWL
Saturday, February 6; 9:00a-11:00a
The UMWomen are having a drive by soup drive. Show your support by bringing cans of soup, meaty meal type and pop top lids, by the front of the church. The soup will be brought to a local food pantry.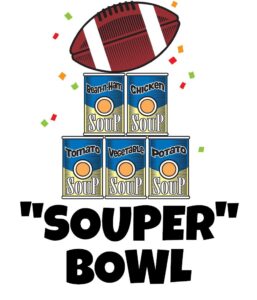 UMM MEETING
Monday, January 18 at 6:00 p.m.
The men will meet via Zoom this month. Contact Juddy Stephenson for login information.