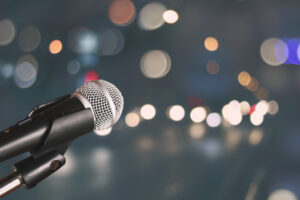 My dear friends,
There will be no mention of any virtual meetings this week because the last forty or so mentioned should be sufficient. So we will skip a week with just a reminder to contact the office for the login information to any of our Bible Studies or meetings.
There has been a lot of misinformation spread around social media about the COVID vaccines. The truth is this. These vaccines are as safe as any others we have taken in our lives and everyone should seek to be vaccinated as early as they can. It is also true that some folks are experiencing some side effects particularly from their second shot. However compared to the actual virus itself the side effects are an acceptable risk. With more and more retail outlets contracting with the State of Florida to distribute the vaccines, the time in the waiting line will be substantially less. So please persevere and get your name on the list.
A few folks have talked with me about the possibility of more ministries for Gulfview even while we are still taking COVID precautions. I agree that there are things we can do safely and I would encourage you to bring your ministry ideas forward. I think we can still serve God under any condition.
We are still looking for folks who would be interested in performing a song during the Sunday morning Worship Service. If you play an instrument or sing we would like to talk with you. None of us are professionals. We just do the best we can in serving the Lord. If you feel the spirit leading you to this ministry please contact the Church Office.
In the earlier weekly updates last summer I asked you all to remember to call others in the Church so that we may stay connected. I would like to remind you to remember to do this again. A simple phone call or a card from you makes a huge difference in a person's day. We will continue to pray for each other but we can do more than that by staying connected. I want to personally say a huge thank you to all of you who have sent cards or messages of encouragement to Melanie and me. We have felt your love and support and it is very humbling to serve such good hearted people.
Yours in Christ,
Pastor John