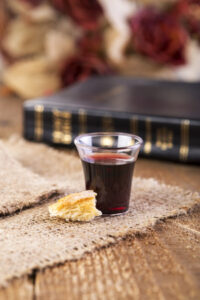 February 4, 2021
Good morning church,
It is with a heavy heart that I must share with you that our dear friend and brother, Bill Weber, went to be with the Lord on Thursday afternoon, January 28th. Bill was such an integral part of everything we do here at Gulfview and many have formed strong friendships with him. The grief has touched all of us so please remember to pray for Thresia and the family but also prayer for our Church as we go forward in God's service.
The funeral service for Edgar Champion will take place Saturday, February 6th at 1:00 p.m. at Kent Forest Lawn Cemetery. This will be a graveside service and the family wanted me to express that everyone should exercise caution in their decision to attend. They completely understand if everyone would air on the side of safety instead of attending.
Our recent COVID stats in Bay County show a small improvement. As of this past week we are at 16% positive tests (down 4%) and 73 are in hospital with a primary diagnosis of COVID 19 (down from 84). We do however have new strains that are appearing in Florida so we are not out of the woods yet. I would encourage everyone to get the vaccine as early as you possibly can. Trust your Pastor on this. These are safe vaccines and it is a no-brainer in making the decision to get one.
This Saturday is Souper Bowl Time! The United Methodist Women are accepting donations of soup, meaty meal type and pop top lids, on Saturday morning, February 6th from 9:00 a.m. to 11:00 a.m. at the front door of the Church. This is a drive through event. If for any reason you can not contribute on Saturday, you can bring soup to the Church on Sunday for service.
This Sunday morning is Holy Communion Sunday. If you are not attending in person then I would encourage you to have your cracker or bread and a beverage nearby during the virtual service so that we might all partake in communion together. As a reminder we start our Church Service live and virtual simultaneously at 10:00 a.m.
We do have a Prayer List at the Church that is updated weekly. If you would like a copy of this Prayer List sent to you, please contact the Church Office. Prayers are so important to the one praying, to the Church, and to God.
That's everything for this week. Don't forget to sign up for a vaccination. In the meantime, stay masked, stay distant, and wash those hands!
Love,
Pastor John